A PROFESSIONAL DETAILER in the detail industry is not just a person or business who cleans your car and makes it shine. Professional detailers are trained technicians, who have dedicated themselves to continuing education on your vehicle on such components as the new clear coat paint systems, new interior leathers & fabrics, the new coated wheels and other constantly changing components that make up your vehicle.

PROFESSIONAL DETAILERS are aware of the adverse effects on your vehicle and impact on the environment that some commonly used automotive car care products may produce. Professional detailers utilize only non-toxic and non-carcinogenic products when performing the services you have elected to purchase.

PROFESSIONAL DETAILERS realizes that due to the constant changes that car manufacturers make, the importance of continuing to educate themselves and provide the consumer with the most up to date processes and procedures as directed by the automotive manufacturer in caring for your vehicle.

Selecting a PROFESSIONAL DETAILER should be approached with the same care and concern you would use when selecting any other professional.

Member of the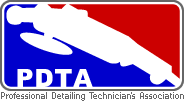 Auto Detailing Service & Car Care Products ,Microfiber towels sales
Cars • Trucks • Vans • RV's •Aircraft • Suvs •Fleet Cars• Boats & Motorcycle
Odor Removal • Chrome Rim polishing •Lavado de Carros • Dealer programs • Vinyl Lettering Removal
PO BOX 451785 Los Angeles C.A 90045
Tel # 310-412-2277 - Fax 206-201-7823
E-Mail Information@keepitklean.com
Premier Member Gift Certificate Referral s Fleet Corporate program